Does your business travel programme still fit in with this time?  Where is your company in the area of Travel Management? Do you have a company policy that needs to be adapted to the current situation? Is your "Duty of Care" in order? 

Are you ready for change but still questioning the direction and priority? Or do you want to mirror your policy to others?   

Do your current suppliers not deliver what you would expect?   
We at  MASSL  support and execute projects in the field of:    
Procurement, contract and supplier management   
We look at the best way to approach the market and gain the highest value by specifying, selecting, and contracting.  Building and maintaining contacts with suppliers and all other stakeholders for the purpose of optimal contract management, pre and post sales and compliance with the travel policy.  
Transparency – providing insight into financial flows, services, revenue models and quotations from suppliers.    
Situation, market analysis and strategy
Where does your organisation stand and how does it relate to what the market can offer? What kind of (business travel) programme suits your organisation?   After a thorough analysis of the current programme, the vision of the future, and the goals we jointly determine the direction.  
Expense management and payment processes– efficiently streamlining payment processes to/from suppliers and implementing short lines for programmes to process employee declarations. Take into account tax regulations and VAT reclaim options.   
Safety and risk management – procedures for tracking and locating your travellers, ensuring your employees travel safely, and advising on the necessary insurances. How do you fill in the employer responsibility?    
Data analysis – providing insight into valuable information, such as expenditure and the use of the business travel and meetings programme, based on various sources.   
Sustainability – aligning the footprint of a travel programme with the company's vision. How can you map this footprint and let your travellers make the right choices themselves?    
Change management processes – after introducing a new travel policy and processes we help to set up an effective communication plan to ensure that the acceptance will be significant.  
Communication – with the use of several channels maintaining a solid and frequent contact with stakeholders and travellers.    
Development, implementation, and consolidation of your travel policy – a comprehensible travel policy as the guideline of a business travel programme, which fits in with the current environment and matches the actual need of the end user. 
Authorisation processes – what is the added value of travelling with approvals or, in terms of costs, what fits and how to organise.   
Benchmarks – how do you compare yourself to others with similar problems and how do you get in touch with each other? 
In addition, we offer support at:
Operational management  and advice regarding the day-to-day operations of business travel programmes.     

Implementation of new tools, apps, and online systems – we know what tools are on the market and what they can do for your travel programme. In addition, we would take care of the implementation so your company would get the most out of the tool. After internal research into the needs, an appropriate choice will be made from the available options in the current market by means of mapping what improvements are possible. A plan of requirements will be drawn up and the project will be supervised until the implementation is successfully completed.

Audits – one-off or periodically, critically analyse whether or not the existing KPI's are met both internally as well as by your suppliers.   
Meeting management – how to integrate the organisation and costs of meetings and events into your travel policy (strategic meeting management), and how can all expenses be made transparent and visible. 

Organisation of group travel and company events – the hands-on experience, knowledge and network needed to organise a successful event. How to set up purchasing for group travel on contracts with accommodations and transportation companies.     

Subject-specific trainings, education, and guidance – the essential knowledge and skill sets at management level and training of online systems.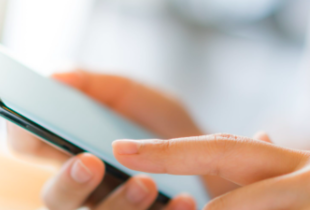 Are you curious and want to know more?
We look forward to hear from you!